Our hair is something that most of us try to change all the time, make it longer, shorter, healthier, black, silver, purple and what not.
Here are some of the best 2020 hair trends that you'll love to try, wether it will be your first hair change ever or if you're like me, then it will be one out of the thousand that you've already made. Because what's better than starting the new year of 2020 with a new hair color or a hair cut.
Embrace the change 😉
Jawline Bob
The Bob length should stop exactly at the jaw line, the look should be crisp and clean, to get the blunt Bob look you should avoid severe layering in order to highlight your neckline and jaw like a ssymmetrical frame around the face.
I love the endless styling opportunities of this haircut, curly, straight, bed hair look and a lot more. This jaw line Bob haircut is really a fun way to play with an easy to wash hair length.
My opinion? definitely not for me, as a person with a round face that haircut will probably look really strange on me. But, for heart shaped face or an diamond shapes face, I think it will be the perfect combination.
Modern Shag Bangs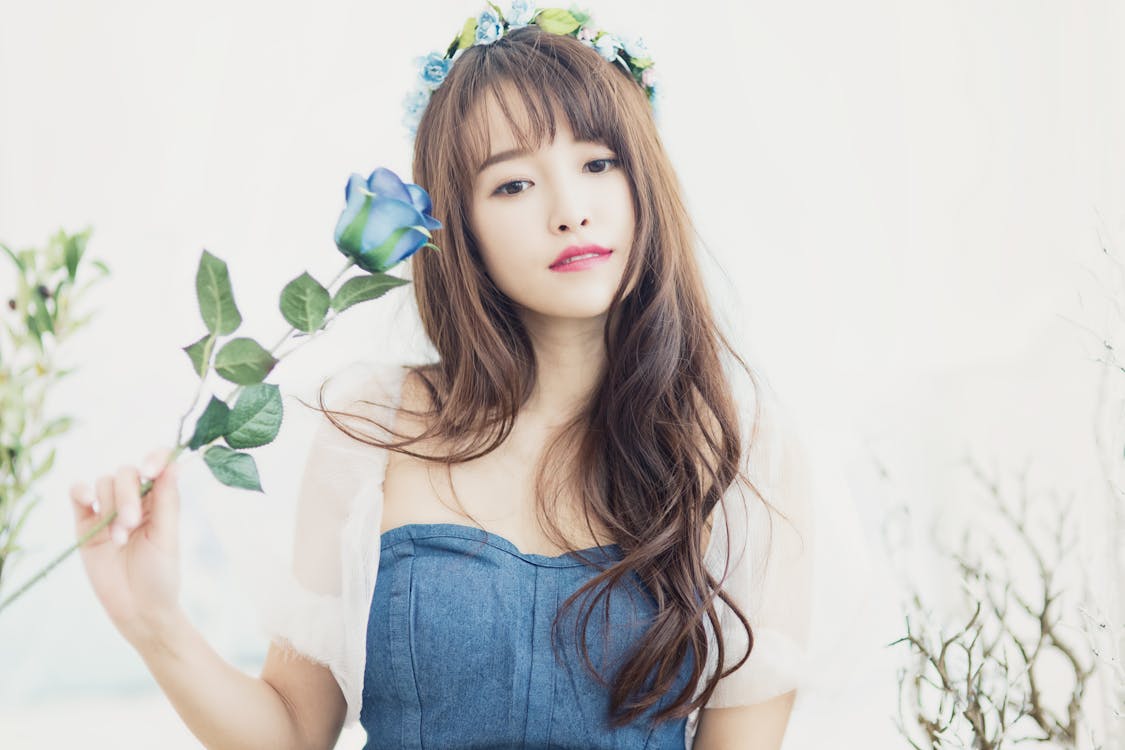 The shaggy bangs are inspired from the 70's looks and they are back in 2020! those bangs are all about the feathery and light texture and it's a good ass on for any hair length.
My Opinion? Still not for me, I've had bangs before and the styling of them and the way they look on me just make annoyed, but for certain people with the right hair texture and face shape it is a really cute and refreshing look.
Meet Me In The Middle
A middle part with a collar bone hair length and a straight cut is one of the most refreshing and elegant haircuts to try in 2020! Scared to go the full way with a Bob or pixie cut? try this haircut and you won't regret it.
My opinion? Probably one of my favorite haircuts to try for 2020 and I think that I'll probably will! easy to wash, can suit a lot of face shapes and the most important – the endless ways to style it.
Invisible Layers
This haircut is the complete opposite of the shag bang-it consists of subtle layers that usually start below the chin to give the hair extra volume and movement without sacrificing your hair length, usually it is best for medium to long hair.
My opinion? Invisible layers are the best haircut for subtle volume, without chopping off a lot of your hair, this is the haircut that I usually go for, but sometimes it can get a little boring and will make you want a real hair color or cut change.
Soft Crimped Waves
This Hairstyle brings be straight back to the 90's, even then I was obsessed with the wavy crimped look, this time in the 2020 it is more about the subtle look of the wave. This look can be achieved with a curling iron, triple barrel iron, or braiding the hair to set it and then unbraiding it to achieve a soft bend.
My opinion? Love!Love!Love! I think this hair style is great for long hair and a really nice twist to the curly look.
Super Long Hair
As we all know, long hair never goes out of style. 2020 is the time to take your hair length to a new level (but of course without making it sweep the floor). If your hair is short and you want to achieve this hair look, just get your extensions professionally installed.
My opinion? Well, that's basically the story of my life. 90% of my life Iv'e had long hair, sometimes it gets quite boring and annoying to wash it all the time and then comes my crazy ideas of changing my hair color again.
Conclusion
2020 haircut trends are mostly about having the short hair cuts and there are alternatives for it for everyone even for people who are used to having long hair for most of their life's (like me).
Have you tried one of those haircuts before or want to try them now? leave a comment and share your thoughts and opinions about it!
Love Ya,
Anna Rouge.